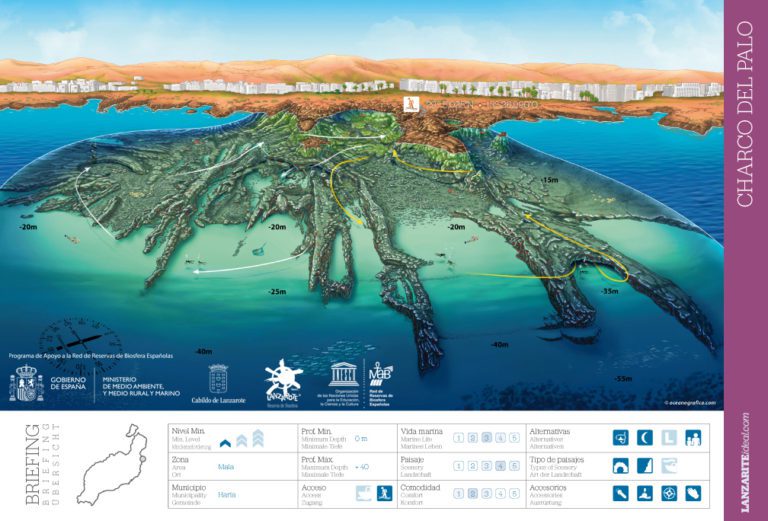 Since we are descending from land, it makes sense to gear up at leisure right at the car park and then descend along a trail and climb into the water via one of the two metal staircases.
As the area to be explored is very large, we recommend two different routes. One from the entrance to the right and the other to the left. Both routes offer different dive depths that can be adjusted according to the diver's level of experience. In the caves and niches it is always interesting to look for moray eels, clubbed anemones, forkbeards or shrimps.
When diving over the sand, keep a very close eye on the bottom as there is a high chance of encountering electric rays, angel sharks or stingrays .