THE DIVE SITES IN PLAYA BLANCA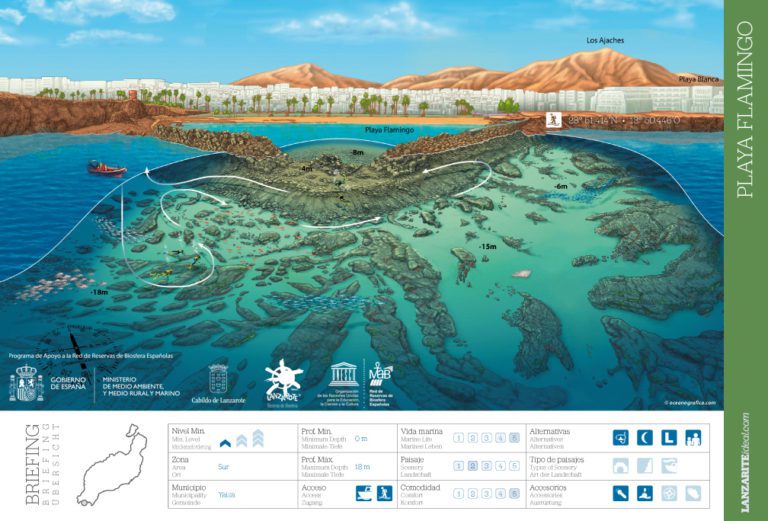 The dive sites in Playa Blanca can be reached in about 30 minutes by our dive bus. The special thing about Playa Flamingo are the large and varied shoals of fish to be found here (pure fish soup!).
Diving in Playa Blanca doesn't just excite novice divers because it's an easy, relaxed dive site. Almost all year round the water at this dive site is clear and the visibility is excellent.
WHAT IS THERE TO DISCOVER IN PLAYA FLAMINGO?
Outside the breakwater we find large schools of yellowfin grunts, barracuda, golden oarfish, yellow oarfish, marble bream, spadefish, sardines and tuna. The schooling movements of the spikefish are impressive when they are chased by tuna and barracuda. The white sand serves as a hiding place for electric rays, angel sharks and butterfly rays. It takes a very practised eye to find these wonderful cartilaginous fish.